Brazil, again.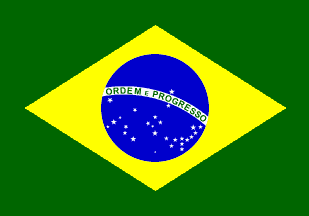 The more I learn about Brazil, the more I like it.
"

Brazil is concerned about doing a good job of treating those Brazilians who need it, with the proper medication, and with updated treatment measures. It is a matter of public interest,

" said Health Minister Humberto Costa.

The number of people taking anti-AIDS drugs in Brazil is increasing rapidly, from 36,000 in 1997 to 170,000 in 2004. The country provides 15 types of anti-AIDS drugs to its citizens for free, adding Abbott's Kaletra to the list in 2002 for patients who had developed resistance to other treatments.
Obviously, this is expensive, especially since Big Pharma is doing what Big Pharma does. The solution ? Send a Big Fuck You to Big Pharma.
Brazil's Ministry of Health has demanded that Abbott Laboratories cut the price of its AIDS drug Kaletra by 42 percent, threatening to break the company's patent and produce generic versions of the drug if it does not comply.

The Abbott Park, Illinois-based company has 10 days from the time it received Friday's ruling to agree to reduce Kaletra's price to $0.68 per pill from $1.17. If Brazil follows through on its threat, the move would mark the first time the country has adopted compulsory licensing.

Under the World Trade Organization's intellectual property agreement, known as TRIPS (Trade-Related Aspects of Intellectual Property Rights), countries have the right to break patents and produce cheap generic versions of necessary medicines in periods of national health emergencies.
Go Brazil, Go !